Butterley Garden Railway Association
---
2017 Open Weekend.
The weather was exceptionally hot and we all got very tired but we had a great weekend generating a lot of interest, generous contributions and new members. It all got started on Friday afternoon when we got everything set up. Then over the weekend Norman and John Sutton did some good business, Glenis and Mary sold lots of plants, John made the drinks and Brian manned his railway on a budget.
Brian and Elliot took the photos.
---
Brian's Photos
Right, that's got it half way up...
...and that's the second one going well.
"when I say lift, LIFT!"
Gosh it's hot.
The Sales Area all set up on Friday afternoon.
This rather unusual Archangel loco was running a little irregularly, but it came to the right place to be diagnosed.
The new editor of Garden Rail, Phil Parker, was a visitor - here taking a wagon assembly challenge.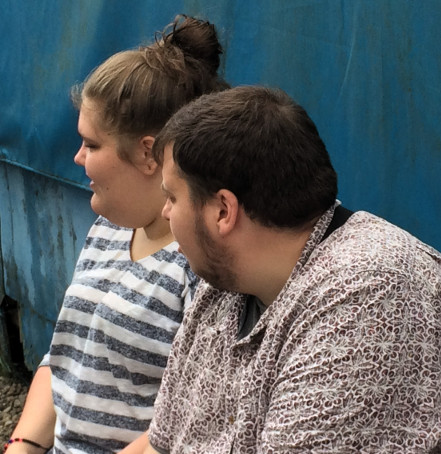 Ahhhhhhhhhhh - young lurve.
"Don't think this needs much tweaking..."
Mike chatting with visitors.
He likes the loco but not the name.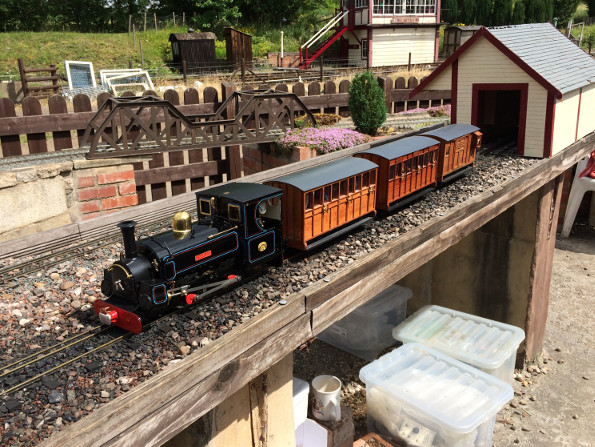 Charles cooling off after a run.
"We'll have to shift these plants...".
Battery Corner...
"Yippee! It's Beer o'clock!"
Photos and commentary by Brian Dominic.
---
Elliot's Photos
Photos by Elliot.
If you have more Gala photos that we could put onto this page then please send them to bgrawebsite@gmail.com.