John arrived early and Lady Elliver was the first to run.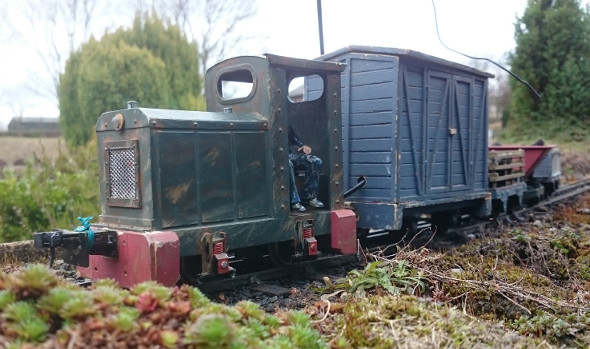 New member Eddie ran his little diesel.
Lucy had a turn on the top track....
...with a suspicious looking character in the coach.
Keith's rebuilt Lady Anne had a run.
Brian ran his passenger stock.
George England Merdden pulled a Ffestiniog style train/
Keith prepares to blow up his Mamod while Lady Anne rests in the siding.
Eric runs his rather nice Bundaberg Fowler.
Selwyn ran his gorgeous Manning Wardle 2-6-2 with a passenger train...
...while Michael ran his impressive looking Russell pulling a goods train.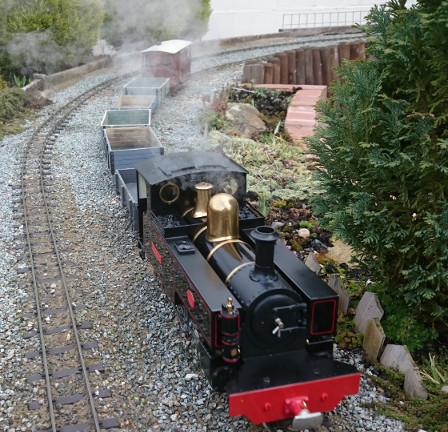 They even played nicely together when Selwyn had to reverse into the passing loop.
Meanwhile, Derek cranked up his Bertie pulling a rake of Mamod coaches and brake van. Derek's passengers always look a bit worried but the guard just keeps taking his medication.
As Derek's train aproaches warp speed...
...Eric wisely decided to move to the top track...
...but after a spectacular crash, Derek finally got his speed to sub-sonic levels...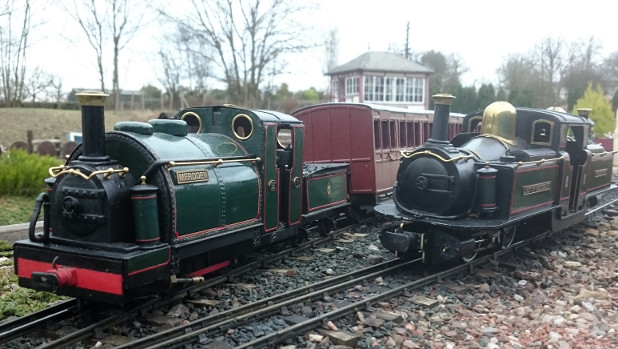 ...while John stayed in the siding and posed his locos nervously.
Photos by John