Butterley Garden Railway Association
---
Other Events in 2016
It's great to look back at pictures of the events we've had at Butterley. We can be reminded of great days, interesting people and original models. I like looking a how the track has changed over the years. We can only do this if members take photos in the first place. These are some of the events in 2016. If you have more photos then let me know.
---
Vintage and Oscillator Day
Just in case the weather turned nasty.
The Open Day
A lot more went on than this, so send some pictures.
Alan Bailey's Double Fairlie.
St. Austin's Church atop Mount Glenys.
The Evening Run
This event was very well attended and everyone seemed to enjoy themselves despite the rain.
Everyone brought their illuminated coaches.
Elliot running coal fired.
Alex's Thomas and coaches looked brilliant.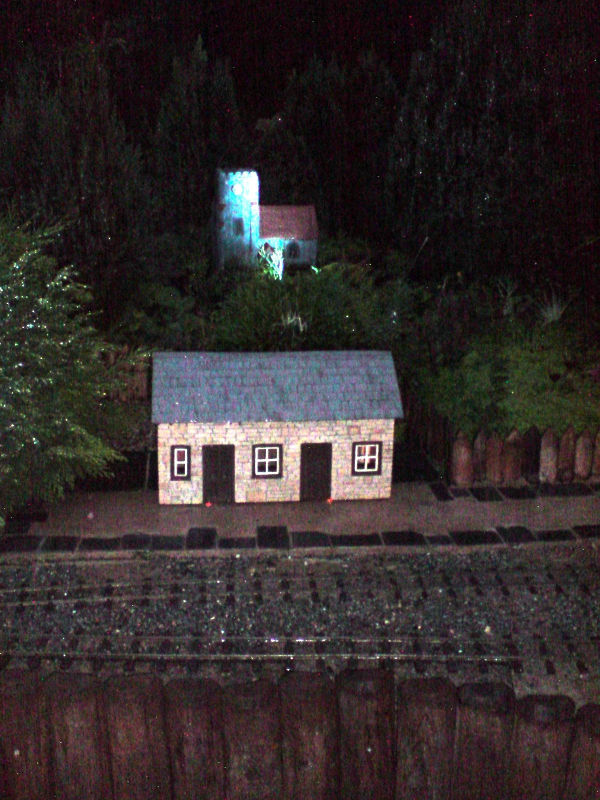 Floodlit church on Mount Glenys.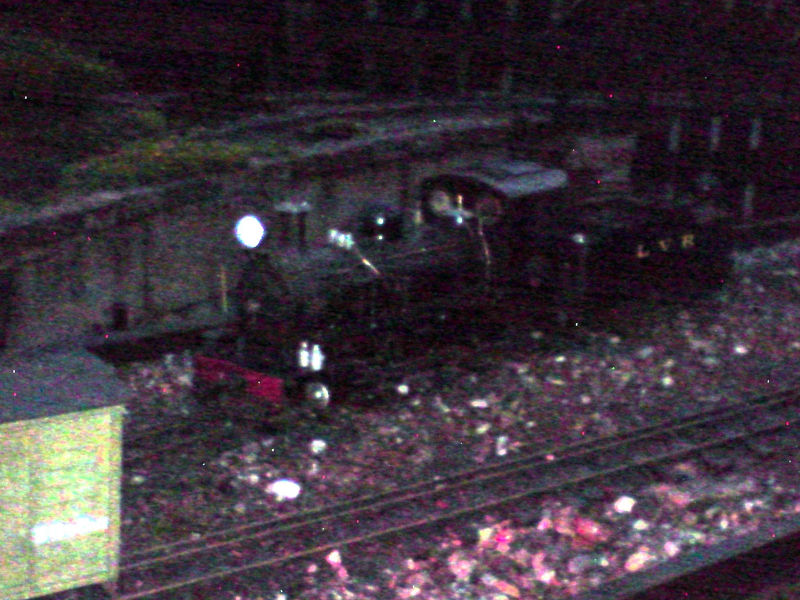 It looked much better on the night.
Photos by Keith